Packaged to suit your needs. Children are free, so as to help children commune with nature we encourage the family to stay at Hidden Valley in the privacy of your own cabin with a fully self contained cottage made in the original period of the first settlers, just with air-conditioning. Pets are free, as our Pet friendly policy to treat all your loved ones including the pets as part of the family is what makes this a truly unique experience. Bring the friends, the original homestead made from Mud bricks has the ability to sleep 8, at only $180 per night mid week that is a very cheap holiday.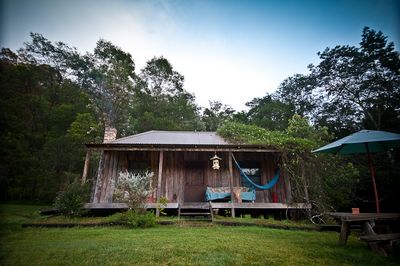 Current Rates
Two (2) nights for two (2) people - midweek $380 - weekend $480
Weekly group, family rates and other packages, please email.
Meals
Hidden Valley now offers professional Chef Services, please phone for contact and menu details.
EXPERIENCE HEALTH, BEAUTY & WELLNESS
Beautiful Health & Wellness provides professional Massage and Beauty Treatments and Corporate or Group Wellness Activities during your stay. Contact 1300 850 249 for bookings and further information.